Wardrobes
Uduit has made it simpler than ever to design, order, and install your own made-to-order wardrobes.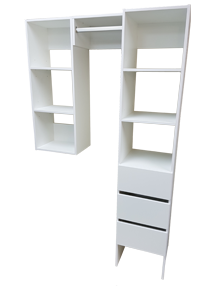 Create your own custom wardrobes by taking advantage of our unique U-Size-It technology. Each wardrobe space is unique. You can adapt our wardrobe products to meet your needs. Designing now becomes easy. Being able to adjust the size (U-Size-It) is a huge advantage compared to battling with standard fixed size modules to make them fit.
Precision manufactured to order in Auckland, New Zealand and dispatched 7* working days after your order is confirmed, delivered to your doorstep - it's that simple. Cabinets, panels and hardware come neatly packed, along with comprehensive assembly instructions. Should you have any questions – help is only an email away.
Available in a huge range of market leading New Zealand made melamine colour and woodgrain finishes. New Zealand board is the best in the world. Combined with our precision-manufacturing technology - our wardrobe products offer quality, and durability, that is simply not available in the DIY market.
---
Our wardrobe range consists of 5 products to simplify, create storage and to organise your wardorbe.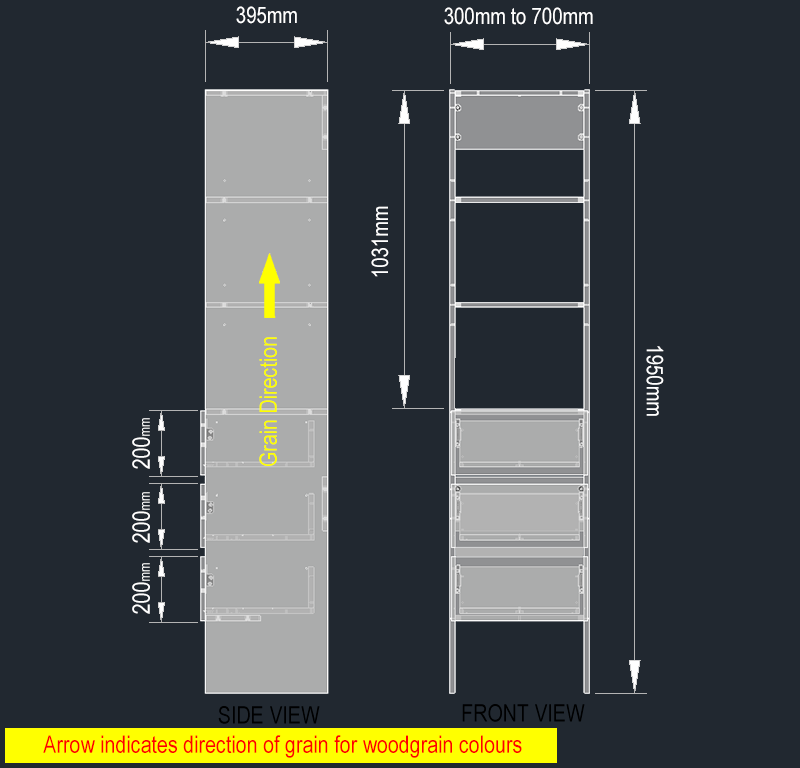 Taking advantage of our U-Size-It option you can easily combine these products to create a wardrobe design solution for everything from a simple alcove wardrobe through to walk in wardrobes. Check out the wardrobe planner in the videos and guides section of the website.
Tower 3 drawer cabinet, a Tower open shelf cabinet, Wall open shelf cabinet, Shelf with 1 rail for long items like dresses and Shelf with 2 rails for shorter items like shirts and trousers.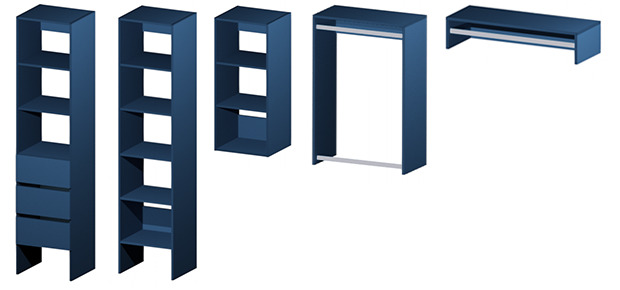 Freestanding wardrobe range.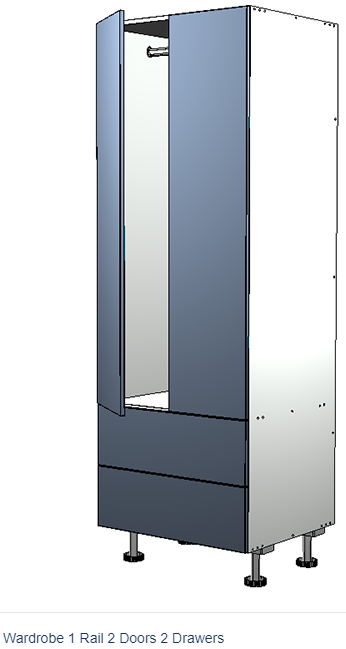 UDUIT has a range of freestanding wardrobes.
Uduit is your direct link to your very own manufacturer. Delivering huge savings to you. Because we manufacture to order, not only can we offer great flexibility and colour range - you know you are not getting product that's been sitting on a shelf for months gathering dust and subject to handling damage.
Wardrobes are much less complex than kitchens so even if you find the idea of doing your own DIY kitchen a bit daunting you will probably feel much more comfortable taking on a wardrobe project.
Here are some ideas.