Testimonials and Pictures
Check out our facebook page for more pics of UDUIT customers and their finished kitchens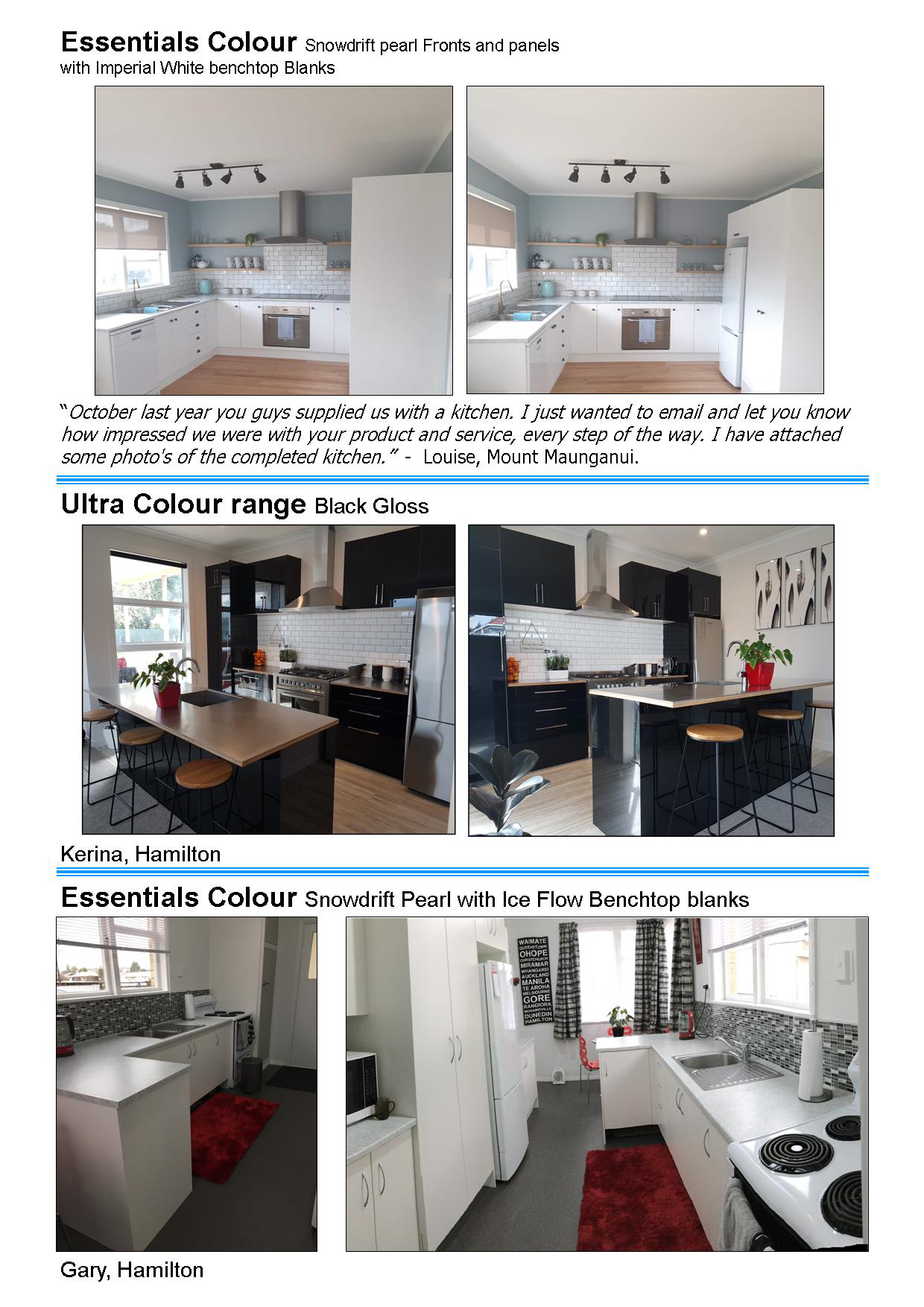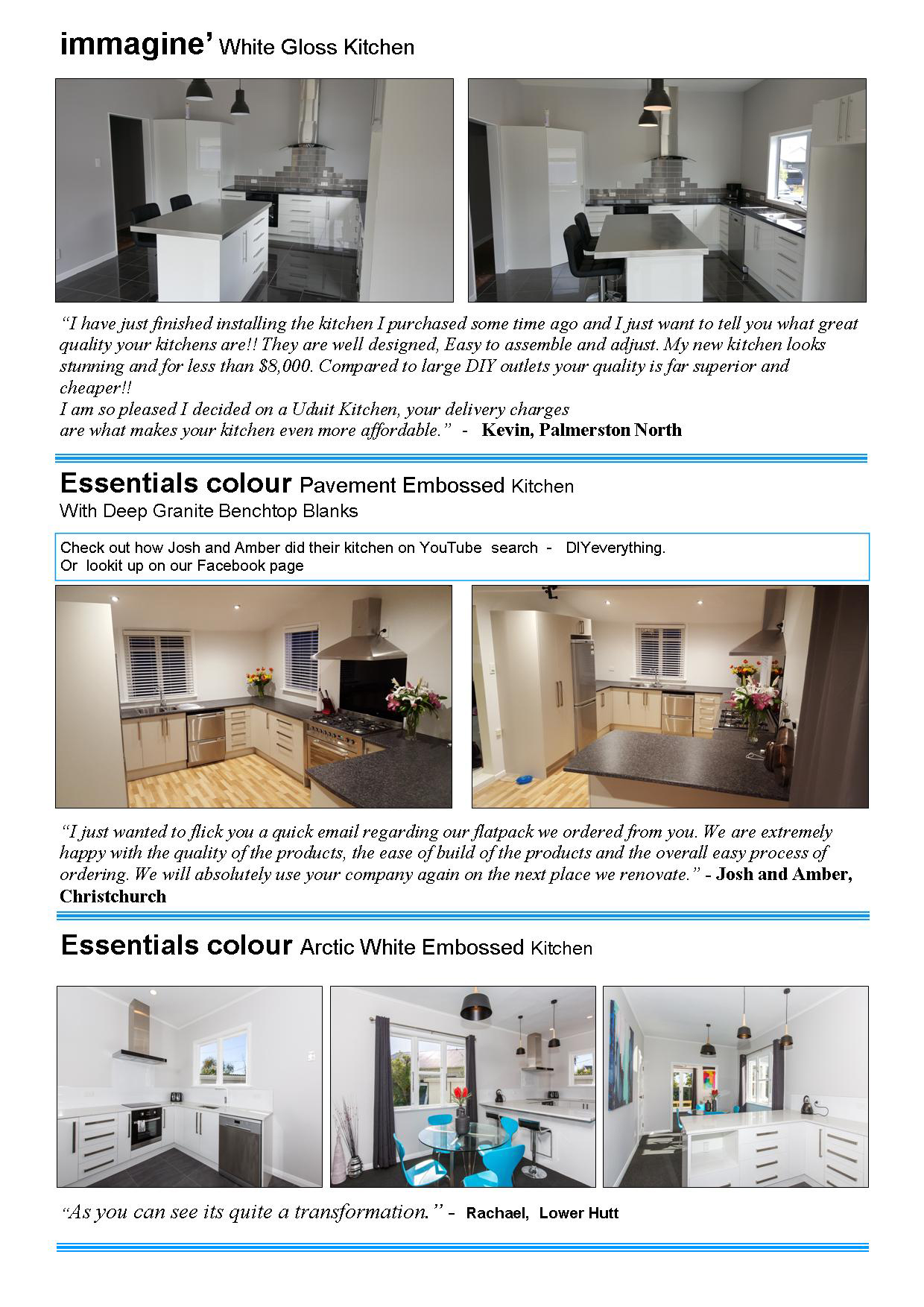 Erin and Andrew – Glenfield, Auckland (February 2012)
From: Erin and Andrew
Sent: Mon 13/02/2012 12:04
To: Sales at Uduit
Subject: Re: photos

Hi there, Here are the photos of the kitchen - we're really stoked with it! I've done a few close-up shots of the hardware etc so that people are able to see it. Hope that helps, Erin.
---
From: Erin and Andrew
Sent: Sat 10/12/2011 11:41
To: Sales at Uduit
Subject: Your order on UDUIT

Hi There,

I now have my kitchen installed and it looks fantastic!! I am very impressed with the quality and the service you have provided. I will be recommending you to everyone I know. Can you please supply me with another bi-fold system, I want to install it on the overhead cupboard (800mm)...Need 3x centre hinges, track and runner. Let me know the price and I will put the money through. cheers Andrew.
---